Do you want a steady stream of income, then let's give regular customers a reason to come back.

Frustrated by negative Yelp reviews, then let's give customers a positive experience to write about.

Lobby of waiting customers is a good thing, right? Except when they get bored and take to their phones to complain; here's how we can put fun into their day.
Eating at my local pizza parlor I noticed they give out coloring page to the kids. The waitress said it was something new as the owner was looking to bring families back to the restaurant.
Being an entertainer I thought, I could help this restaurant. Kids love balloon animals and I know form my 30+ years of experience it works.
Be honest, it took a couple of months for our plan to fully take hold but now parents call ahead to make sure I'm there.
Would you believe implementing a simple customer retention plan of providing the kids balloon entertainment was such an easy solution?
No discounted food. No crazy giveaways.
People eat at restaurants that are in their budget, good food, clean, and have a family friendly atmosphere or theme restaurant to occupy the children.
Sadly, many theme restaurants are expensive, while the quality of food and service are nothing to brag about to neighbors. We visit these restaurants yearly and recommendations are not glorifying.
Kids Typically Dictate Where Parents Eat
When the kids are happy along with good food and service, the parents dining experience is heightened – giving them a reason to return and recommend your restaurant.
Magical Balloon-dude Dale specializes in helping restaurants retain customers and gives the customer a reason to boast about your restaurant by providing promotional balloon entertainment.
Generate Social Media Advertising
This mom is happy and having fun.
She'll share the experience on Facebook.


Who is Dale?
Dale Obrochta is a professional promotional entertainerwho been working with restaurants since 1984.
He works closely with restaurants to build a strategy for customer retention, enahce the dinner expereince, and gives clean family entertainment that parent can brag about to friends.
Dale's unique mix of comedy and balloon twisting has been earned him two appreance on TEDx stage, TV and Radio.
Kids and adults love balloons and watching a colorful balloon twist and turn captures an audience. Dale brings smiles and laugher to a restaurant as kids play with their balloon animals and enjoy their meal. Dale will work with you to create a night at the restaurant that parents will enjoy, kids will be happy, and customers will have a reason to brag about your restaurant dining experience. Dale has done this for other restaurants and would love to do it for you.



What do you Get?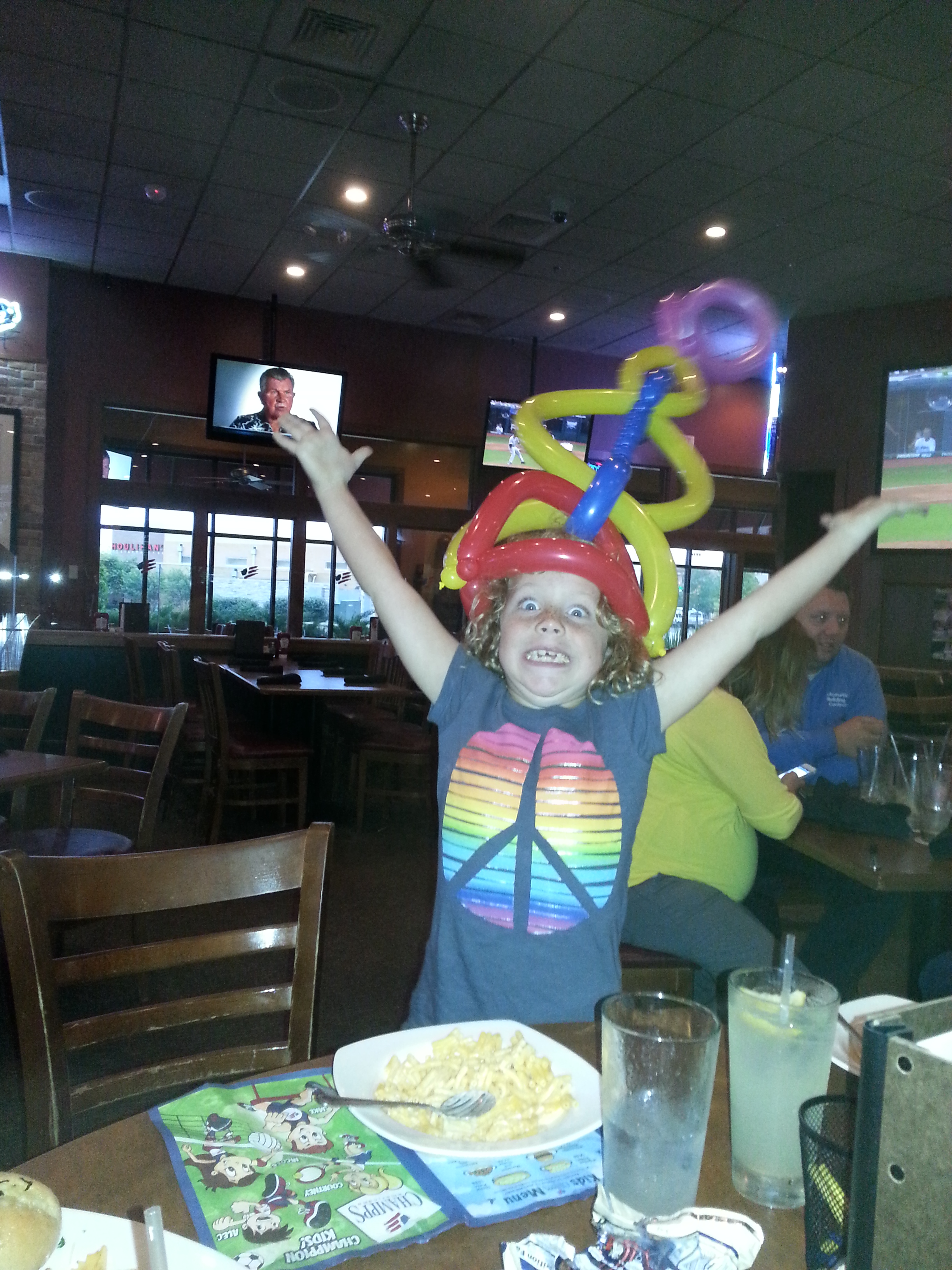 Magical Balloon-dude Dale, a professional balloon twister, can provide your restaurant with high quality family entertainment, in addition he will promote his balloon activities in his press releases giving mention to your restaurant location. It doesn't stop there...He's been known to plug restaurant location on the radio, television and newspaper...FREE ADVERTISEMENT FOR YOU. Not to mention this web site. He will blog about your restaurant and the activities that are going on at your establishment.
Where and when is Magical Balloon-dude Dale performing?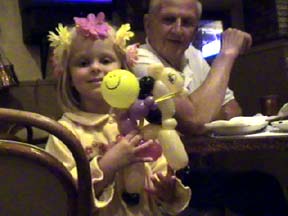 Call today to get people bragging

about your restaurant

(708) 744-0234